Training and Coaching for Organizations
All trainings are designed to deliver techniques that give staff resources for centering and connecting with themselves, each other and their work.These skills and abilities lead to healthier and happier individuals and teams, better communication both at work and at home, and increased retention rates.​
I love hearing from organizations after a training about the positive changes they have made and witnessed in themselves and their teams.
Sampling of Training Topics:
     

Mindfulness

     

Relaxation/Stress Reduction/Self-Care

     

Team Building and Communication

     

Resilient Leadership

Training approach and philosophy:
Trainings are experiential and incorporate multiple learning strategies such as movement, writing, discussion and elements of play.
Within a safe, structured and creative training environment, participants are able to draw on their own knowledge and that of their peers as part of the learning process.This helps build more confidence and trust in themselves, each other, and their team.
These methods enable a deep integration of the materials that participants take back into all areas of their lives​
---
​For organizations working with families, trainings include practices to share with children and parents. On-site staff coaching and leadership coaching sessions are available to provide further support, integration and transference of skills learned during the trainings.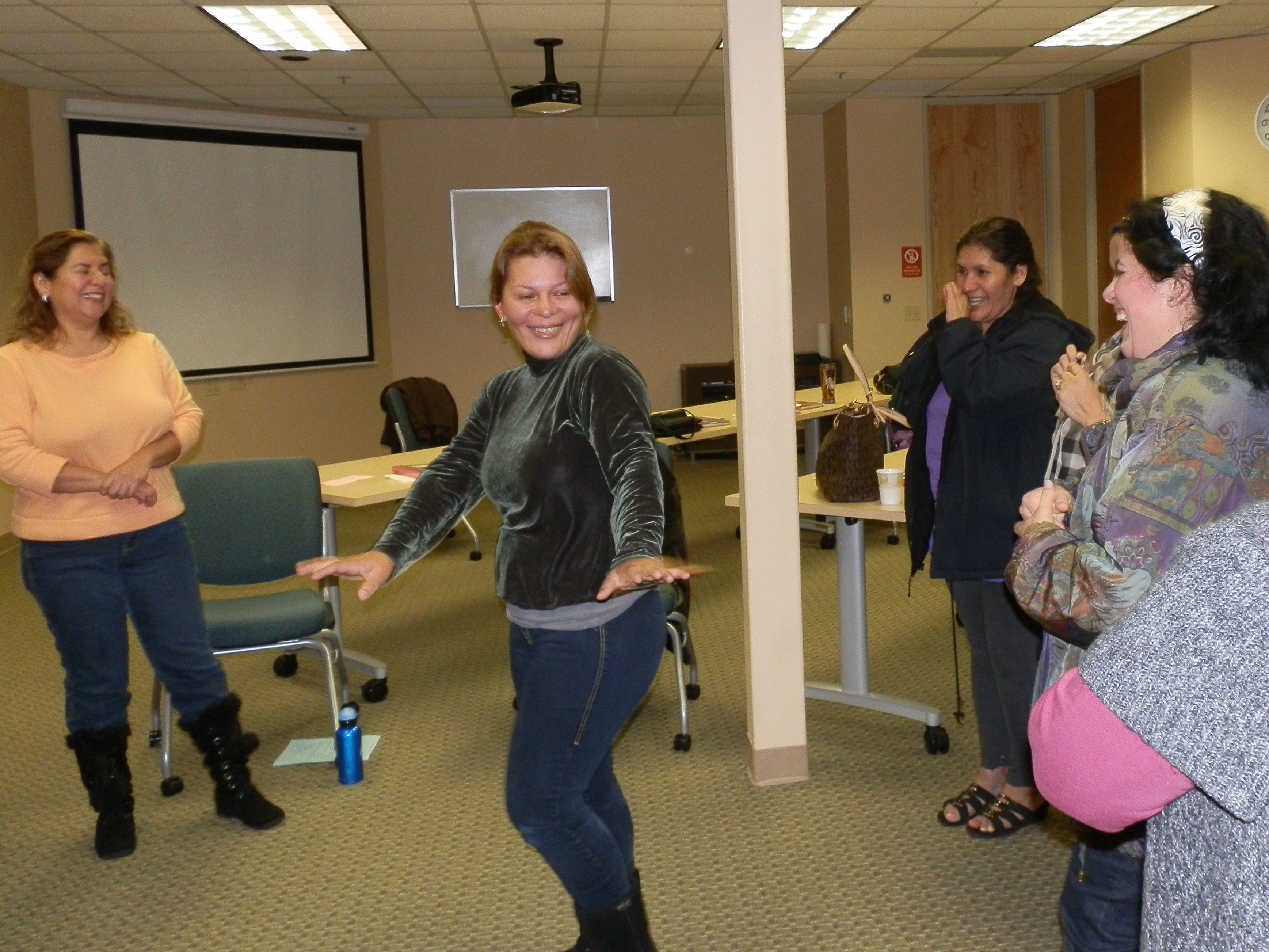 ---
TRAINING DETAILS
Trainings range from 2 hours to multiple days and are offered in both English and Spanish. Trainings are also offered in the form of staff and leadership retreats.
Trainings are customized and additional topics are available, depending on the needs and goals of the client. Additional topics include but are not limited to: Mindful Communication, Mindfulness and Compassion Practices, Social-Emotional Learning and Wellness, Nurturing the Learner Within.
Please contact Zoe for information regarding training descriptions, fees and scheduling.
Spanish speaking educators practicing an improvisational team-building exercise to use with their colleagues, their students, and the parents that they work with.